The Acropolis of Athens may rightly be known as the home of the Parthenon, but don't neglect the opportunity to explore the other ancient buildings. The historic citadel is perched on a rocky outcrop high above Athens, and it contains the remains of several monuments of architectural significance. With this guide, you can be assured of seeing the most and impressive sights.
Of course, you must start with the Parthenon, possibly the most recognisable structure in the world. The monument was completed in 438 BCE and was designed as a temple to the goddess Athena, taking nine years to build. Throughout the centuries it has also been a church, a mosque and, strangely enough, a storage facility for Turkish gunpowder. It was constructed using over 70,000 pieces of marble.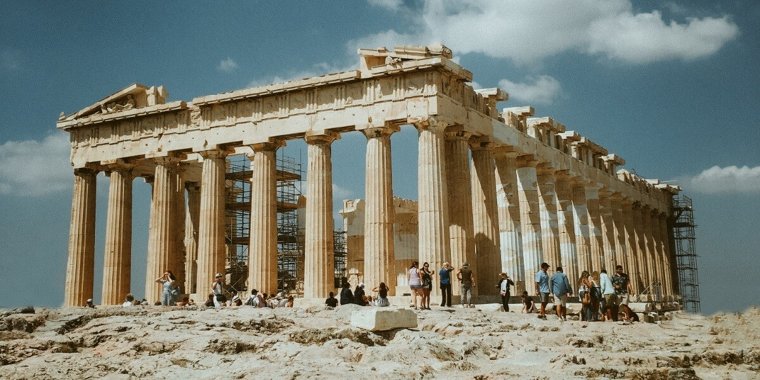 Directly facing the Parthenon is the Porch of the Maidens, which unfortunately does not have its original statues of the dancing girls. They are exact plaster cast replicas and are astonishingly 7 feet and 7 inches tall. Five of the originals are now in the Acropolis Museum, and the sixth was controversially removed to the British Museum. You may notice that none of the maidens has arms, broken long ago.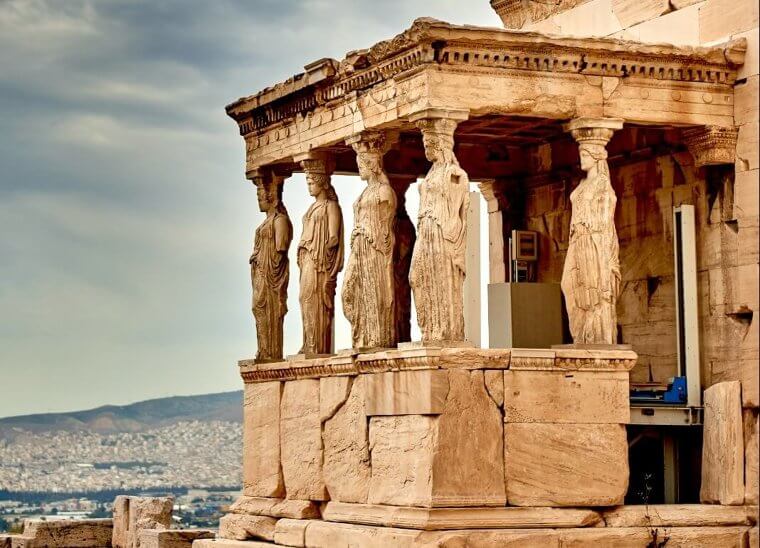 You cannot fail to see the huge Greek flag flying proudly above a tower. Not only does this mark the best place to take a photograph of the city below, but it is also a symbol of Greek resistance during the Second World War. In 1941, two local teenagers climbed the Acropolis using an ancient passage and ripped down the German Swastika that was in place at the time. This inspired the beginning of the resistance against the occupying forces.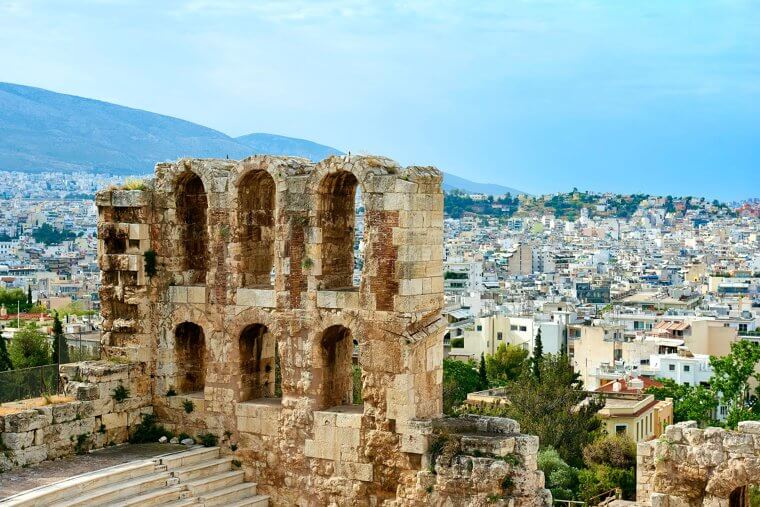 The world famous Herod Atticus Odeon is a breathtaking open-air theatre that is still in use today. It was built in the second century, and at the time had a wooden roof and could hold 5,000 spectators. The semi-circular auditorium was carved directly from the rock but was restored and repaired with marble stands. It was primarily used for music festivals, although bullfighting also took place.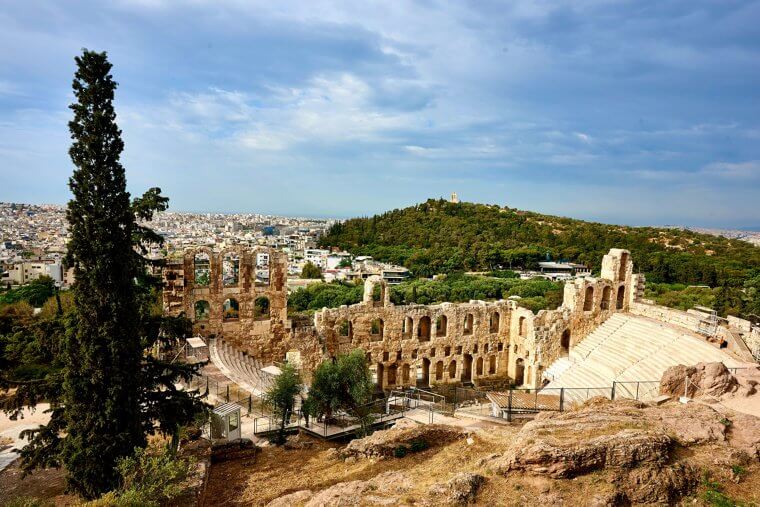 The Acropolis Museum should be your final port of call, a welcome respite from the hot sun. The first gallery has a transparent floor, through which an archaeological excavation can be seen. Throughout the museum are sculptures and ancient artifacts.
 
So, make the most of your thrilling trip to the Acropolis and immerse yourself in its history and culture.