If you're going to India to see Bengal tigers in their natural habitat, Bandhavgarh National Park in eastern Madhya Pradesh, is by far the best place to visit. Your chances of seeing this magnificent cat in the wild are so good at Bandhavgarh because it's said to have the highest density of tigers in the world. But there are other wildlife species that make Bandhavgarh a special place to visit – namely the gaur, leopard, sambar and sloth bear.
 
Bengal Tiger (Panthera tigris)
Factors beyond its control such as poaching, the loss of its habitat and the decline in its prey species - such as sambar and chital – have for several decades conspired to make the Bengal tiger one of the world's most endangered animals. In 1973 the Indian government launched a programme entitled Project Tiger to protect the tiger from extinction; although poaching is still widespread – even in popular parks such as Bandhavgarh – the  project has ensured tiger numbers are increasing, albeit painfully slowly. There are now thought to be more than 3,000 tigers in the wild.

In Bandhavgarh, there are about 50 tigers, which may appear to be few in number, but when you consider the cats are packed into an area of about 620km2 (about 240m2), you'll realise why spotting them here is easier than anywhere else.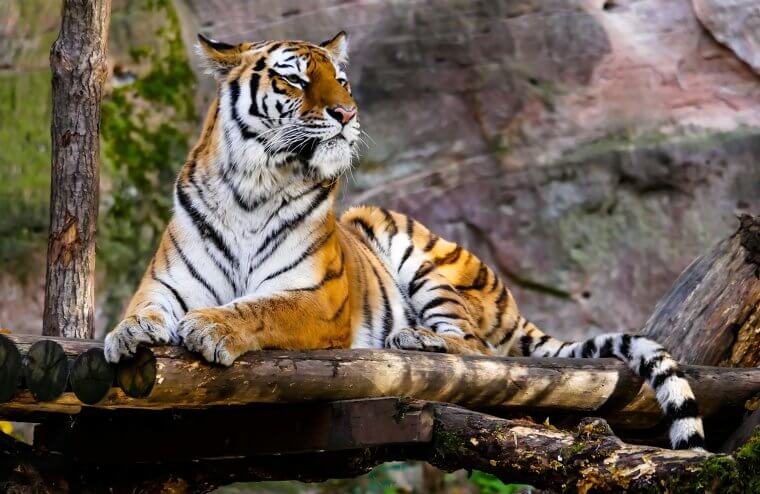 Bandhavgarh's most famous tigers are a male known as Charger (died 2000) and his mate, a tigress named Sita (believed to have been poached in 1996). Charger, as his name suggests, had a ferocious reputation, often charging tourist jeeps and elephants. Most of Bandhavgarh's tigers descend from Charger and Sita.

The best time of year to see tigers in Bandhavgarh is between March and June when the searing pre-monsoon heat forces the tigers and their prey to the waterholes.

 
Gaur (Bos gaurus)
The gaur, the largest bovine in the world, has only recently been reintroduced into Bandhavgarh from neighbouring Kanha National Park, and now numbers more than 50. The project to reintroduce the gaur began in 2010 after Bandhavgarh's remaining herd died of diseases spread by local cattle; indeed, interaction between cattle and gaur isn't uncommon in India – in the state of Arunachal Pradesh, for instance, a prized hybrid known as the mithun has resulted from interbreeding.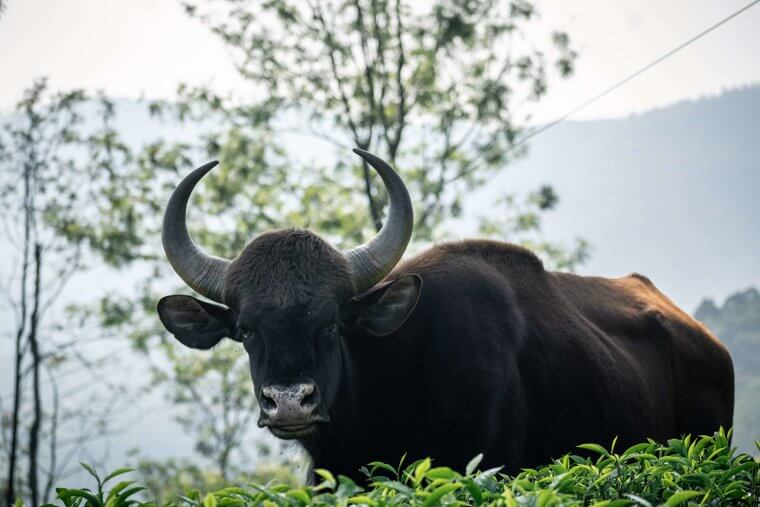 Apart from Kanha, the gaur can also be seen in Bandipur National Park in Karnataka and Mudumalai National Park in Tamil Naidu. With its black coat, white legs and elegantly curved horns, the gaur is instantly recognisable, although it is often erroneously called the Indian bison. As with most of India's wildlife, its national population figures (about 20,000) are declining.
Leopard (Panthera pardus)
Although the best places to see leopards in the wild in India are Sanjay Gandhi National Park and Borivili National Park, both in Maharashtra, and Gir National Park in Gujarat, Bandhavgarh is home to more than 30 leopards. However, these secretive cats are extremely difficult to spot as they usually hide during the day, only becoming active at night when they hunt.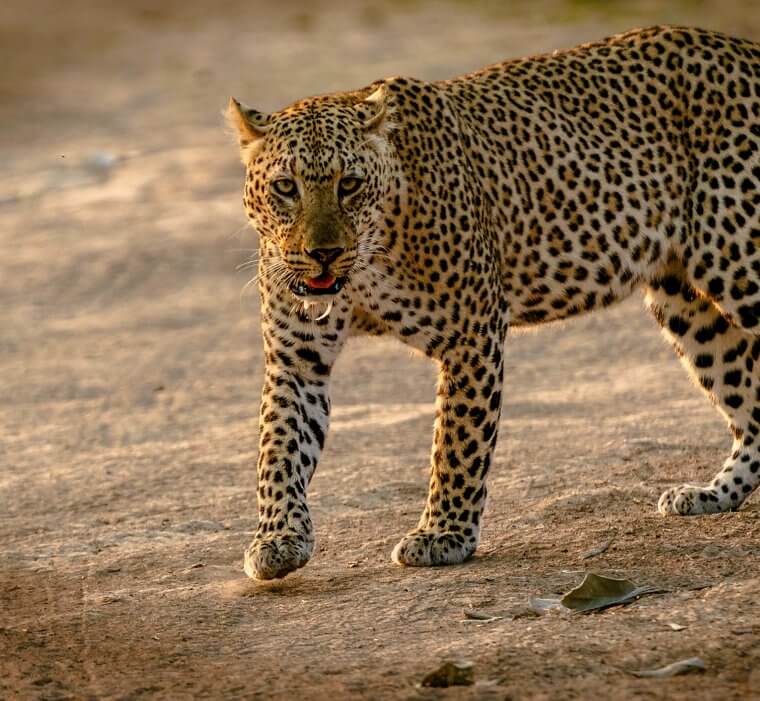 Leopards co-exist with tigers in several Indian parks because they hunt smaller prey species and drag their food into trees, thus avoiding conflict with the bigger cats. They are found in deciduous and evergreen forests and scrub jungle, but are notorious in India for living on the fringes of human settlements where they've been known to attack cattle and people, particularly children.
Sambar (Cervus unicolor)
One animal you're almost guaranteed to see on a safari in Bandhavgarh - apart from the ubiquitous chital (spotted deer) – is the stately forest deer known as the sambar. The sambar stag can weigh as much as 300 kilograms (661 pounds) and, as a fully grown adult, boasts horns as long as 120 centimetres (47.2 inches). The sambar numbers about 800 (nationally about 75,000) and is a popular prey species for tigers, although it's also hunted by India's wild dog, known as the dhole.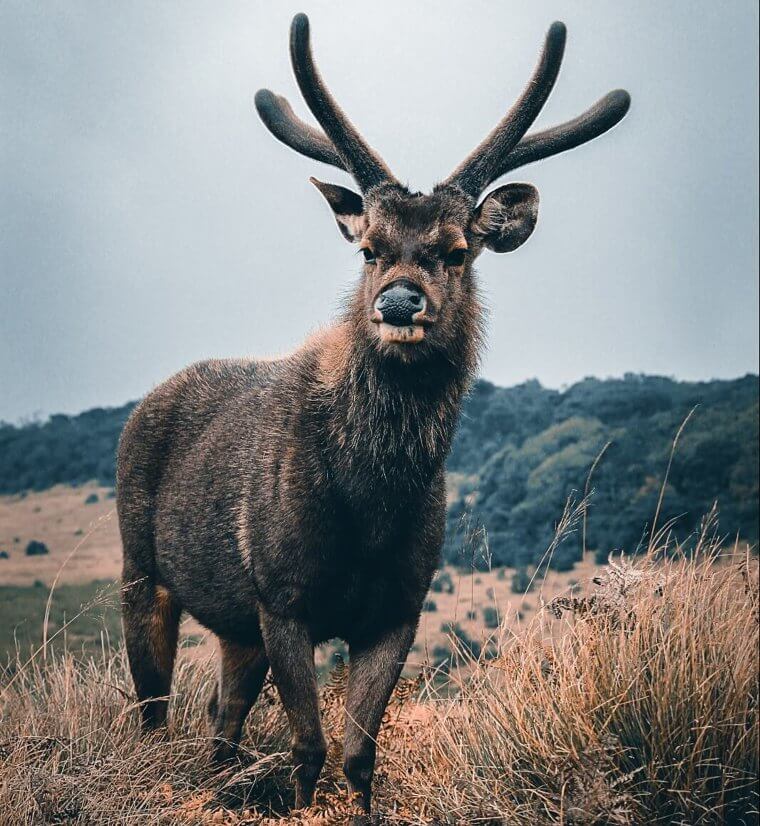 Sambar deer congregate around water where they can often be seen grazing in the shallows of a lake or waterhole. Despite the dangers posed by crocodiles, water provides the deer with a safe haven as they retreat into it when attacked by predators.
Sloth Bear (Melursus ursinus)
Nearly 400 years of inhumane treatment saw the sloth bear mistreated as a form of entertainment in India, but that practice has recently been stopped thanks to the intervention of Wildlife SOS, a non-profit charity in India, the US and the UK. The ban on 'dancing bears' means you're far less likely to see one of these shaggy black animals on a visit to India but, fortunately, you still have a chance of spotting them in the wild.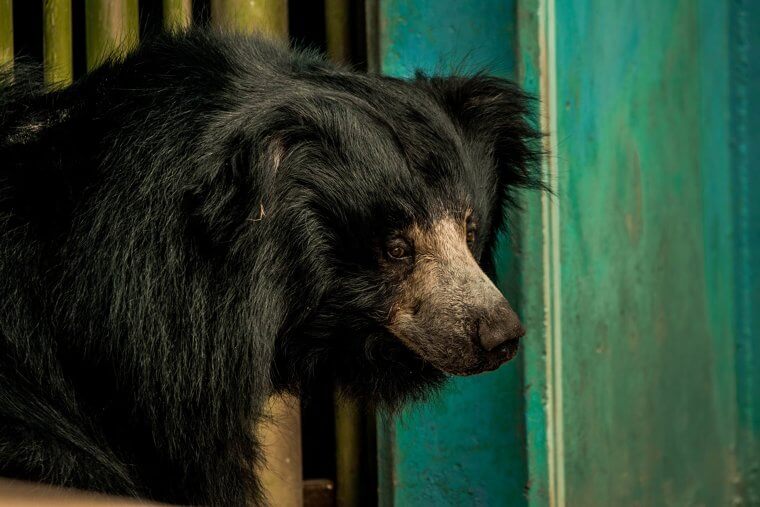 Although the best place to see sloth bears is in Mudumalai in Tamil Nadu and Melghat National Park in Maharashtra, Bandhavgarh is also home to this solitary animal, which has poor eyesight and a long, cream snout. Some estimates suggest there are between 10,000 and 15,000 sloth bears in India with most of them in the states of Madhya Pradesh, Maharashtra, Bihar, Orissa and Chhattisgarh.